never give up...never give in...
We have said many times that every stroke is different, that every recovery is different, that improvement takes time and repetition and we are finding the same holds true with chronic disorders that we see. That said, it is so rewarding when things work the way they are supposed to and the way we hope they will. We often say we see miracles every day. We hear someone express a coherent and complete sentence, we see someone riding a bike after a number of years in a wheelchair, we see strides where before there were shuffles and we celebrate each of those for the triumphs they are. The programs we provide are all evidence based and designed to be therapeutic. This week one of our Parkinson's patients who is in our boxing program reported his doctor is so impressed with his improvement, she is lowering his meds and wants to meet with us to refer more patients. This is how it is supposed to work – what we talk about and what we tell others will happen – and it does. Another story from this week – this time not at the Center but rather at a presentation we made at one of the local condominium development HOA parties. One of the Board members approached me with her story from just two weeks prior. She and her husband were getting ready for breakfast and she noticed some overall weakness, her speech started to garble and her husband, thinking FAST got her in the car and off to the local ER. Our Local hospitals are all Comprehensive Stroke Centers who understand and treat Stroke quickly and appropriately. She was identified as a stroke patient, sent immediately for thrombectomy, the clot removed and she is demonstrating no deficits, home and back to normal life. The quick action, the access to the best treatment and otherwise good health of this women have made her a textbook case of what is supposed to happen – so gratifying to experience. From early warning to continued treatment, never giving up and never giving in – we can't emphasize enough the importance of the Center, your participation and your thriving for a better day tomorrow. It can happen – it does happen.
comprehensive Services improve lives
We believe in exercise. Exercise for the body, for the mind for the voice and for the spirit are all part of what we do here at the Neuro Vitality Center. Our success is measured by how well each of the areas of a person's recovery are blended together to support a productive and rewarding life. And it is important to note that no one area takes precedence over another. Just Physical Therapy or Occupational Therapy or Speech Therapy or Counselling done in a singular manner, while beneficial, does not have the same impact as a comprehensive program. One of the barriers to coping with a chronic disorder is the marginalization that occurs when someone is ill, handicapped or impaired in some manner. With marginalization comes isolation which may often be followed by depression and/or anxiety. Studies on aging have identified isolation and lack of social support networks as one of the factors lessening quality and even longevity of life. Validation for the success of the programs comes anecdotally from our counselors who have found themselves not dealing with the level of problems they expected to find but rather are seeing a more upbeat and positive patient population than they expected. We are testing our current patient population using depression scales and find the level of depression is far below the averages reported for those suffering with chronic disorders. We are initiating the depression scale into our evaluation procedure. As the data comes in, we will be interested to see if we find a higher level of depression among those who have yet to attend and take advantage of our services from those who have been with us a while. We are planning to offer both individual and group counselling for those in need to make psychological health on a par with physical health. March is "National MS month" and we plan to expand our MS services. We want to be able to provide medical, physical and psycho-social service to those in need of extra help. As the program develops, we will keep you informed.
Change in Stroke Treatment Guidelines
New treatment guidelines for ischemic stroke have been issued by the American Stroke Association expanding the window of treatment for clot removal from 6 to 24 hours based on brain imaging in select patients and expanding eligibility for clot busting drugs like TPA. It is projected that one out of three stroke patients could fully recover, a significant lowering of the risk of disability. The revision was based on two studies, both published in the New England Journal of Medicine. First was the DAWN study which expanded the treatment window to 24 hours and then the DEFUSE3 study which followed up and expanded the work. The DEFUSE 3 study looked at 182 people in 38 medical centers who suffered the kinds of blockages in brain arteries that cause 50 to 60 percent of deaths and the most severe kinds of disabilities. About half received typical care, involving blood pressure medication, blood thinners and other medical interventions. The other half had images taken and the clot removal procedure known as a "thrombectomy , as well as medications. The key is the imaging software developed at Stanford called RAPID which analyzes perfusion CT or MRI scans to look for significant areas of blood flow in the brain allowing doctors to determine what tissue is salvageable. Dr. Gregory W. Albers, a professor of Neurology at Stanford relates that we were wrong in how we have thought about how strokes evolve. While some brain tissue dies in a stroke, collateral blood vessels temporarily take over feeding a larger areas that is also starved for blood and oxygen giving doctors many more hours to save tissue that they previously believed. The adage long held that "time is brain" – that millions of neurons die each minute after stroke must be reconsidered. The diagnostic test can be read on a cellphone identifying dead and damaged tissue. The results among the 182 persons were both reduction in death and disability. Fourteen percent of those who had thrombectomies died, compared to twenty-six percent in the medical therapy group. Forty-five percent escaped severe disabilities and were able to resume normal life with some deficits. This is truly a game changer in the treatment of ischemic stroke. We are fortunate to have both primary and comprehensive stroke centers in the Coachella Valley.
WISHING YOU HEALTH AND HAPPINESS IN 2018
As the New Year rolls in, we look forward to a year that opens our doors even wider to bring hope and help to more and more people. It is our goal this year to expand our numbers to at least 100 Parkinson's sufferers and 50-100 new patients with other neurological problems that will benefit from our style of therapy and assistance. We are advertising, we are being very active on facebook and Instagram, our website is being sought by many seeking help and we are bringing more and more people to the center to visit and enjoy.Our boxing program starts in earnest on the January 2nd and we look forward to welcoming a whole new group pf patients who will love the workout, enjoy the socialization and benefit from the intensive exercise this program offers. Tuesday and Thursday morning at 10:00Am and 11:00Am – call for an appointment, we will evaluate and assign you to a group that will best meet your individual need. So if you have been recently diagnosed or are a longer term Parkinson's patient, we can help. Look ahead to our new help for those with chronic illness in counselling. We are starting a TBI support group working with patients from DRMC as well as our group at the Center. Additionally, we will be developing counselling services both individual and group to work extensively on depression and anxiety that often goes hand in hand with chronic disease. Stay tuned for programs and times as we bring these services to the center. We wish all a Happy New Year and thank all those who support our work here at the Center. Your donated dollars go directly to patient care helping your friends, your neighbors, your family and many people who would struggle on their own without this wonderful place to call home. Click on our News section for the latest in research and advances in treatment and care, One issue we have been asked about this month that has not yet been written about in detail involves a recent run of commercials for a drug countering hallucination in people with Parkinson's. Our research so far indicates that this is a very rare occurrence and in most cases is attributable to medications. If this is a problem for you or your loved one, please see your Doctor to determine if you need your meds adjusted.
thank you for your generous support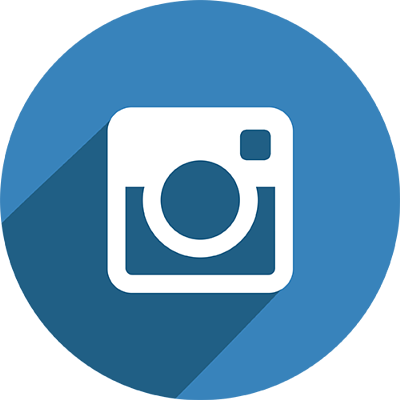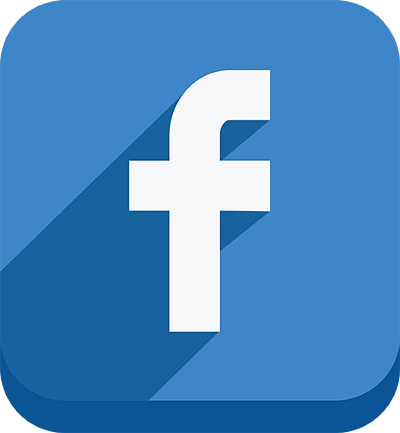 Neuro
Vitality
Center
formerly the stroke recovery center