What is Traumatic Brain Injury (TBI)?
Brain injuries occur when an external force causes brain dysfunction. Usually the result of a violent blow or jolt to the head or the body, causing temporary dysfunction or bruising, torn tissues, bleeding and other physical damage that can result in long term complications or death. Damage to the brain may be limited to the area just under the point of impact or may be more wide spread because the brain moves inside the skull.
In 2013, 2.8 million people in the US sustained TBI of which approximately 56,000 resulted in death. Brain injuries may be caused by falls, vehicular related problems, violence, sports injuries, explosive blasts/combat injuries and penetrating wounds to the head. At highest risk are small children under the age of 4, young adults between 15 and 24 and older adults 75+.
Injuries may result in cognitive problems, loss of executive function, communication problems, social problems, behavioral and emotional problems, along with sensory problems. Any blow to the head should always be evaluated by a professional.
Treating TBI
For some, recovery can take weeks or months. For others, it is a lifelong process. Our rehabilitation professionals understand this and to help patients maximize their skills and independence. For those requiring outpatient cognitive rehabilitation our goal-directed approach helps brain injury patients to: • Maximize responsiveness • Develop new cognitive and behavioral strategies to compensate for any deficits • Improve physical function and mobility to enhance the skills needed to perform daily activities • Overcome the psychological and social problems that often interfere with the adjustment to an independent life at home, work and/or in the community
Our Approach to Treating TBI​
To schedule a new patient appointment
760-323-7676 ext. 109
Brain Injury Association of California
661-872-4903
Brain Injury Association of America
703-761-0750
Brainline
703-998-2020
Brain Trauma Foundation
212- 772-0608
Family Caregiver Alliance: National Center on Caregiving
800-445-8106
Brain Aneurysm Foundation
888-272-4602
National Resource Center for Traumatic Brain Injury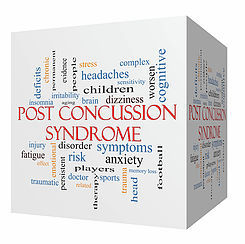 The focus of therapy and education is to help patients regain physical mobility including improving walking, balance and strength as well as acquiring the skills to perform activities of daily living. Goals also include restoring cognitive function as well as improving speech and swallow problems. We also help the patient and their family to cope with adjustment to their diagnosis. Our outcomes studies show that TBI survivors treated at our facility have a higher level of functional independence, cognitive ability and engagement in activities of daily living.​